Hi everyone 🙂
today I'm sharing a 3D canvas with you. I found this bird in the home decor section and just had to pair it with Art Anthology paints, sprays and inks. It is incredible that you can use the same paint as the base, for dimension and as finishing touches. It always surprises me how they turn out and that it just works.
For this canvas I decided to pick a green color base. This way the wood canvas is the tree and the green color is representing the leaves (or similar :P).
So I started with prepping the surface with different shades of green. Then I adhered the nest and added several gold shimmer effects. But see for yourself:

What do you think? Did the bird get a nice and shiny home or should she move? 😉
For this project I used: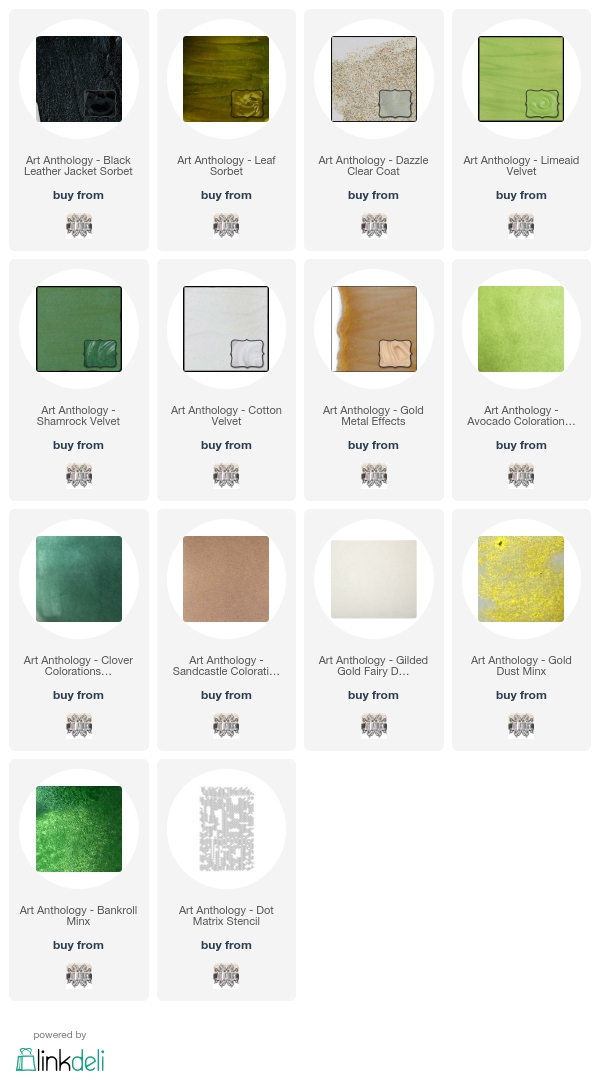 You can click on the pictures to enlarge them.

Don't forget to check out our Facebook page and group to get updates and new ideas:
Art Anthology Adventures in Art
Art Anthology Page
See you soon!
Josefine aka HolyLise